Affan Haseeb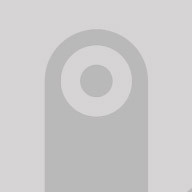 3D Pakistani Truck (Bedford)
Hello guys, This is Saffan Haseeb & Affan Haseeb Create a First Time in Pakistan,3D Pakistani Truck (Bedford Rocket) Art We are only the First Pakistani who Promote the Pakistani Cultural art in 3D Work My 2nd Best Work in 3D Studio Max The First one is Bus W-ll 0092 333 3120 537,0092 333 3120 538, saffanhaseeb@hotmail.com, affan420@hotmail.com
6
2008-11-03
another bus in studio is better I think but this is also cool :) Modeling and texturing are good and very specific but environment isn't so good.lightning doesn't fit to actual environment,backplate is cooler than light from light source
2008-11-03
nice design, but i think that's nonrussian language is forbidden on this site :)
2008-11-03
Привет бача!я такую видел похож!
2008-11-04
I think it's not so important couse the most part of 3D artist know English pretty well that's why we can understand at least what he wrote )That guy maybe doesn't know russian at all :) anyway nice job!we're waiting for new posts here in any lang ;)
2008-11-09
прикольно! понравилось!
2009-03-15
Very interesting work, not хочеш to place it here? http://www.3dcar.ru/gallery.php